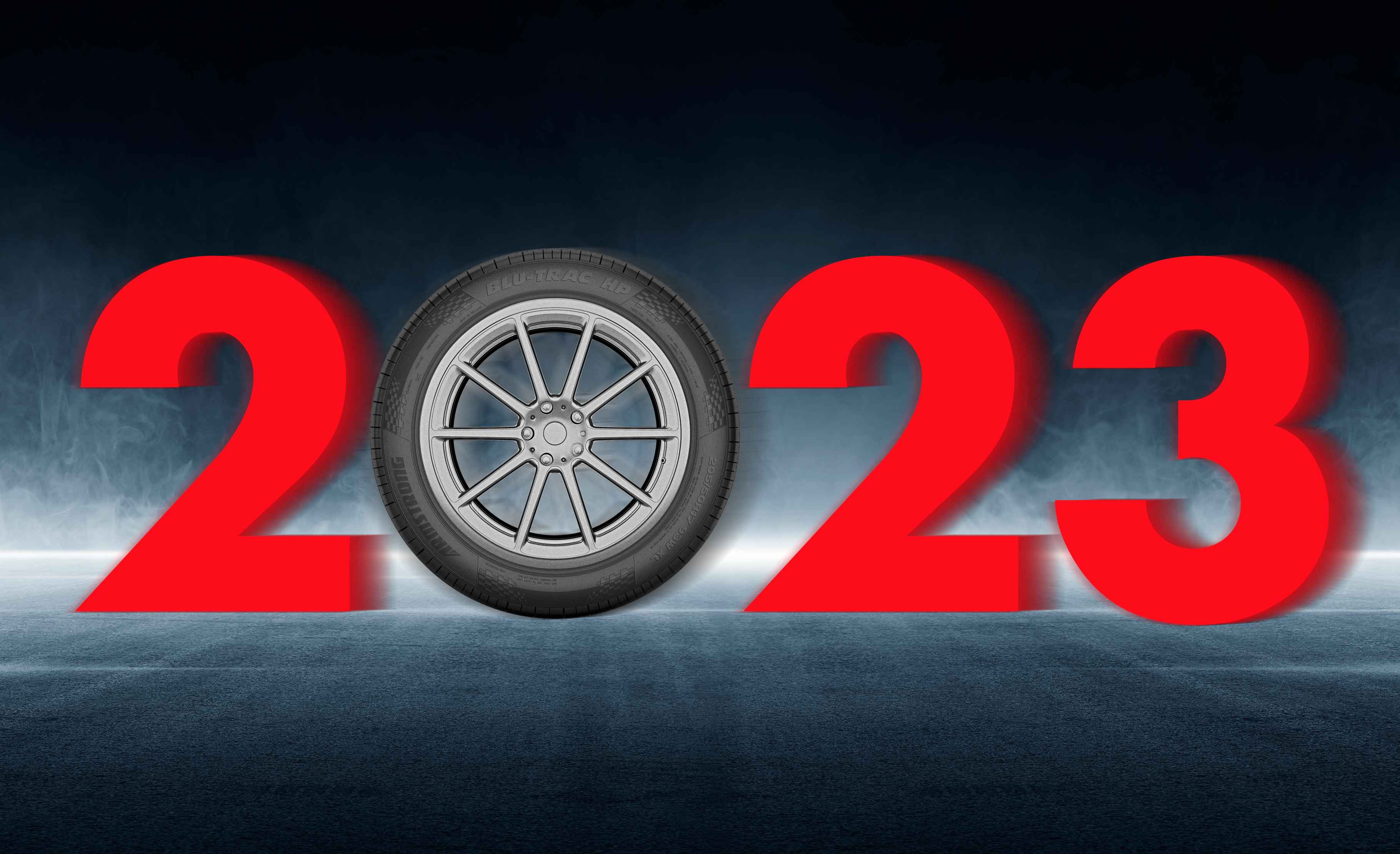 The tyre market in the UAE is constantly evolving, with new trends and developments emerging all the time. The United Arab Emirates is a rapidly growing market for tyres, with a projected value of $2.4 billion by 2025. The major drivers of growth in the UAE tyre market include increasing sales of vehicles, rising disposable incomes, and rapid economic growth. The country's expanding automotive sector, coupled with its mission towards climate control, is also driving demand for innovative and sustainable tyre options, such as electric vehicle tyres. As residents of the UAE shift towards electric vehicles, the demand for these specialised tyres is also increasing.
As a car owner or tyre industry professional, it's crucial to keep up with these trends to make informed decisions about buying tyres online in the UAE. The latest tyre trends in the UAE for 2023 are shaping up to be a combination of high-performance tyres, eco-friendly tyres, online tyre sales, and a shift towards mid-tier and tier 3 brands. Let's take a look at these trends in detail.
1. Increasing Demand for High-performance Tyres
The UAE has a growing population of car enthusiasts, which has led to an increase in demand for high-performance tyres. These tyres offer better handling and grip than standard tyres and are popular among drivers who want to enhance their driving experience.
2. The Growing Popularity of Eco-friendly Tyres
As the UAE government and consumers become more environmentally conscious, there is an increasing demand for tyres that have lower carbon emissions and are more fuel-efficient. Eco-friendly tyres are designed to reduce rolling resistance, which helps to improve fuel economy and reduce emissions.
3. The Emergence of Smart Tyres
In recent years, the development of smart technology has revolutionised the automotive industry. Smart tyres, in particular, have become increasingly popular in the UAE's tyre market. These advanced tyres are equipped with sensors and other technology that can monitor tyre pressure, temperature, and even road conditions in real time. This data can be used to improve safety and performance, as well as provide drivers with important information about their tyres.
4. Increase in Online Tyre Sales
The COVID-19 pandemic has accelerated the shift towards online shopping, and the tyre market in the UAE is no exception. Many consumers are now buying tyres online in the UAE, which has led to an increase in online tyre sales.
5. Shift Towards Mid-tier and Tier 3 Brands
As the prices of premium tyres increase, drivers are now considering alternate reliable brands from South Korea, Thailand, and China. Mid-tier brands like Yokohama, Nexen, Roadstone, Nitto, Armstrong Tyre, etc., are really gathering popularity, as are tier 3 brands like Pearly, Zeetex, and Matrax, etc. The primary reason for these gaining shares is the price points, of course. Since the UAE climate is mostly warm and dry, these tyres offer great value by providing good performance at a much lower price point.
In conclusion, the UAE tyre market is undergoing a dynamic transformation, driven by changing consumer demands and technological advancements. As high-performance tyres, eco-friendly options, smart tyres, and online tyre sales gain momentum, it's crucial for drivers and industry professionals to stay up-to-date with these trends to make informed decisions.
With over a century of experience in providing superior-quality tyres, Armstrong Tyres is a brand that has always been committed to innovation and excellence. As the UAE tyre market evolves, Armstrong Tyres is well-equipped to continue leading the way with its advanced tyre technologies and exceptional product offerings. Whether you're a car owner or a tyre industry expert, you can trust Armstrong Tyres to provide the best in class tyres that cater to your unique requirements.