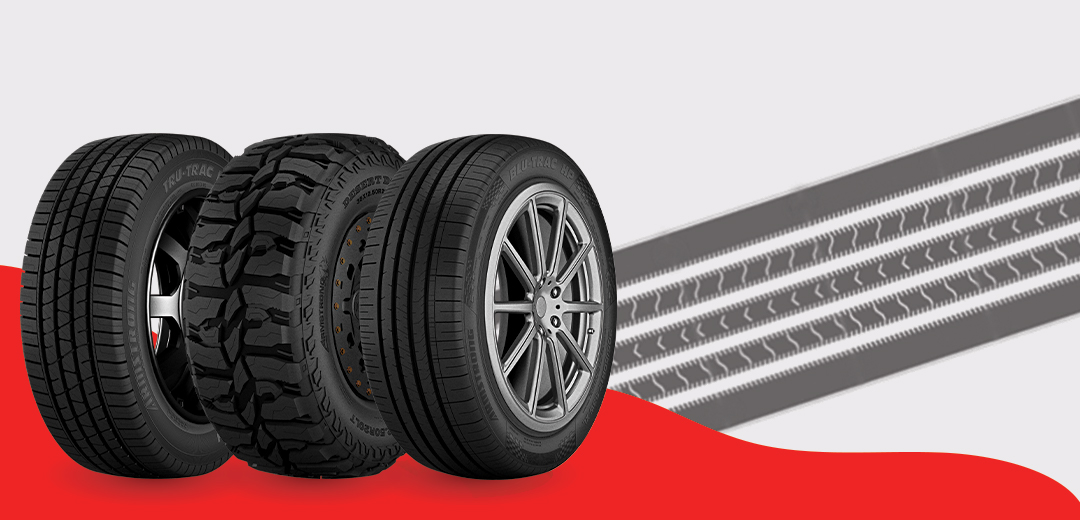 If you have an unrepairable tyre or just need to replace two worn-out tyres, it's anyone's guess if matching ones will be available soon, or even whether they're still being made! When getting their tyres replaced, many wonder how having different tyres affects the performance of their car. Can you mix and match tyre brands and tread patterns on your car, or must they match? Should it be carried out or avoided?
So here we are with much-needed insight on whether or not you must mix your car tyres.
Let's get rolling!
Mix and Match? Maybe Not
Car manufacturers have long been opposed to tyre mixing, claiming that "tyre mixing should be avoided at all costs" for best safety and performance. They recommend that the same tyres (size, type, tread pattern, load index, and speed rating) be used on all four wheels of your vehicle.
In a perfect world, all of the car tyres would wear out at the same time. This is proof that the vehicle design, driving circumstances, and maintenance methods all worked together to equalise tyre wear and performance. It also informs drivers that they have gotten their money's worth out of their present tyres and allows them to select a pair of replacements that will either preserve the capabilities of the Original Equipment (OE) tyres or help adjust the car's attributes to even better fit their needs. Since this isn't the case, it is generally recommended that you avoid combining various tyre manufacturers and tread patterns on your car. Every tyre manufacturer makes their tyres differently, and even if the size is the same, there will be significant differences. There may be variations in tread design, manufacture, load index, and even speed rating.
Matching tyres is also a legal requirement in several countries since many governments need all four tyres to be the same size, speed rating, and load index.
If you mix various tyre manufacturers and tread patterns on the same vehicle, you may have a safety or performance concern. This is why you should avoid doing so.
In case you have to mix the tyres
We prefer that you use the same tyres for your car wherever possible, but there may be times when you don't have a choice.
Sometimes you won't be able to make this choice because to a lack of availability or economic limits, forcing you to combine tyres and patterns. However, you may reduce the damage by installing a pair of tyres with identical tread patterns and brands on the same axle. This entails mounting a set of identical tyres on the rear axle or a pair of identical tyres on the front axle. Deeper tread tyres on the rear axle improve handling, wet grip, and water evacuation, reducing oversteer and loss of vehicle stability on wet roads. Deeper tread tyres on the front axle can increase straight-line braking and stopping distance in rainy conditions. If just two tyres are being changed, we normally recommend that they be fitted on the rear axle unless otherwise advised by a tyre repair specialist.
Mixing tyres with various load indices and speed ratings are also an option. It's possible that the load index and speed symbols are greater than the car manufacturer's minimal level (extra load vs. standard load). Hence, it is advised that you apply the higher-rated tyres to the rear axle in such cases.
Be mindful of the replacement
As a general rule, all tyres should be replaced simultaneously. It allows the vehicle's load balance to be maintained while also providing robust handling. However, in many circumstances, replacing all of the tyres at once is not practicable. We recommend that you change all of your tyres at the same time. Changing one tyre on a two-wheeler or four-wheeler may result in poor weather traction.
If you decide to replace the tyres individually, put the new ones in the back. The rear tyres give greater hydroplaning resistance and greater tread depth. Because the rear gives more control, the ride can be more stable, and drivers are less likely to slide or fall in terrible road conditions.



Never, under any circumstances, combine different tyre sizes. Uneven tyres may impact vehicle acceleration, and the steering will seem out of control. Tyres of varying sizes may not give the speed that your vehicle is capable of and may also result in incorrect speedometer readings. In the long run, uneven tyres increase the danger of clutch damage.




It wouldn't be too far-fetched to claim that each tyre has its own character and personality. And we can safely conclude that combining tyre manufacturers for your automobile might cause a slew of issues. When purchasing tyres, make sure that they are the correct size for your vehicle. Armstrong, the iconic American tyre manufacturer, offers a wide choice of passenger tyres to meet your every demand. With excellent quality, the finest deals, and pricing ranges, you won't have to second-guess yourself when it comes to replacing your tyres.






Happy driving to you!