All Tires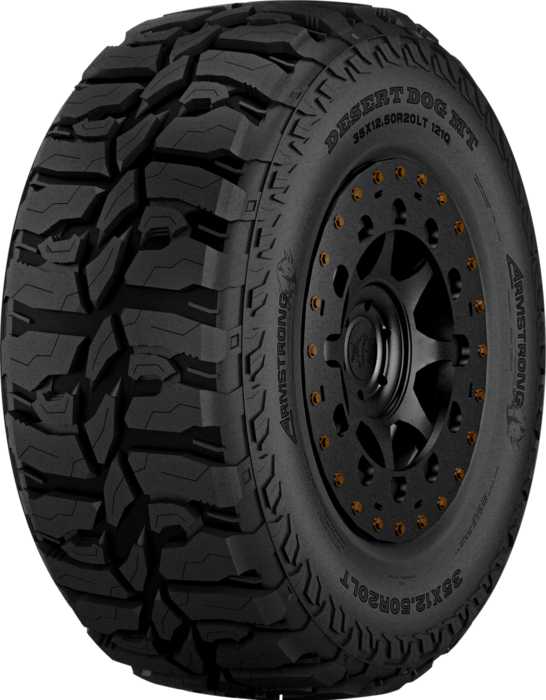 Desert Dog MT
An homage to the original Desert Dog, this MT tire is built to withstand harsh off-road conditions while providing maximum grip, traction, and pulling power. Rugged sidewalls act as a shield absorbing shock while wide shoulder scallops drain water to help fight aquaplaning.
CATEGORY:
MUD TERRAIN

5 YEAR LIMITED WARRANTY
ROAD HAZARD REPLACEMENT PROGRAM
Features
Zigzag stone ejectors.
These stone ejectors are situated between tread blocks to prevent damage from stones and other objects, providing better handling and increasing durability.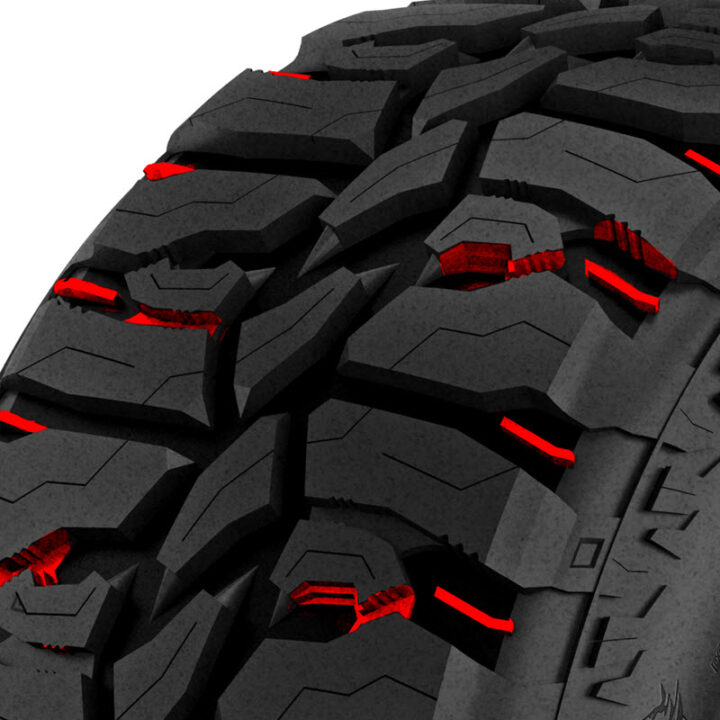 TUFF Tusk'Ñ¢ tread blocks.
Inspired by the grit of Tuffy the Rhino, these tread blocks provide maximum grip, traction, and pulling power on muddy terrains and other challenging road conditions.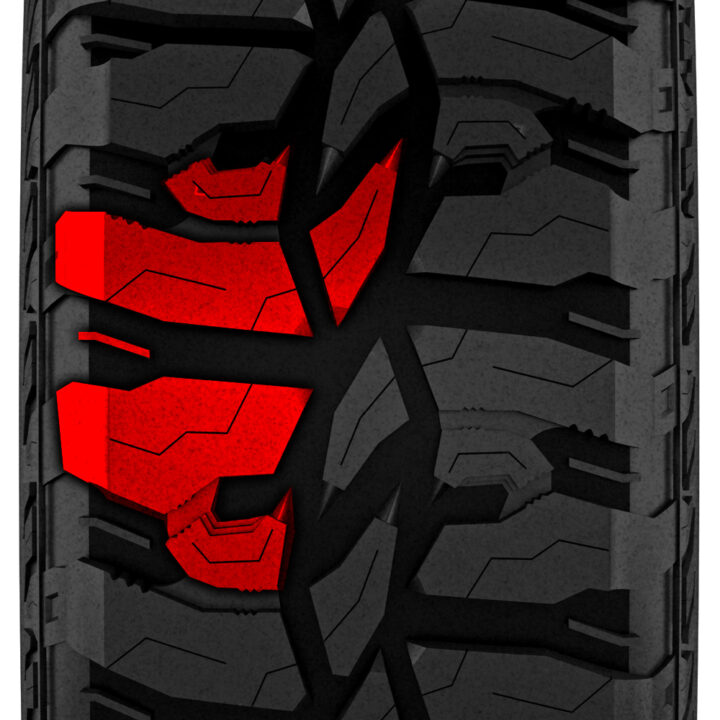 Rugged sidewall blocks.
With a 3-ply polyester construction, these sidewall blocks act as a shield to protect against shocks from off-road obstacles.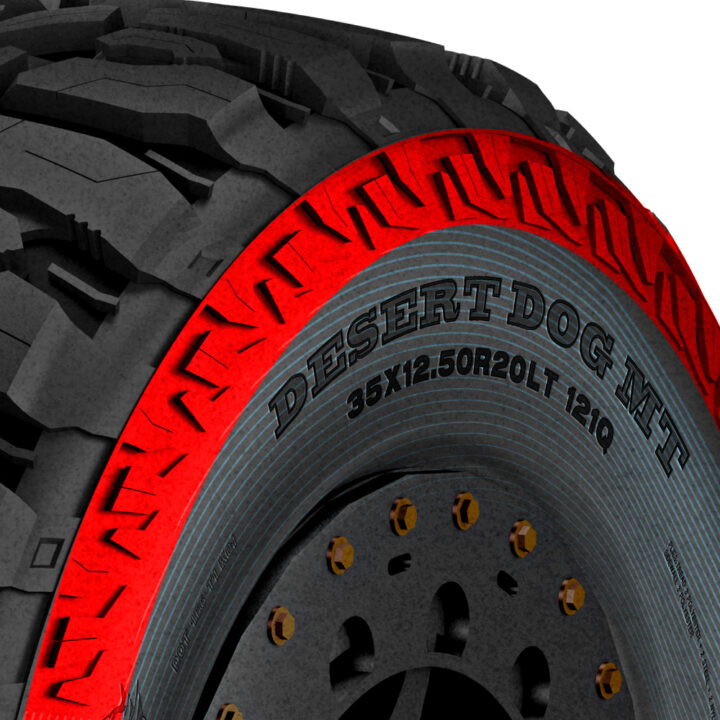 Wide, angled shoulder scallops.
Designed with a higher void ratio, these shoulder scallops provide great off-road traction, self-cleaning abilities, and better water drainage to fight hydroplaning.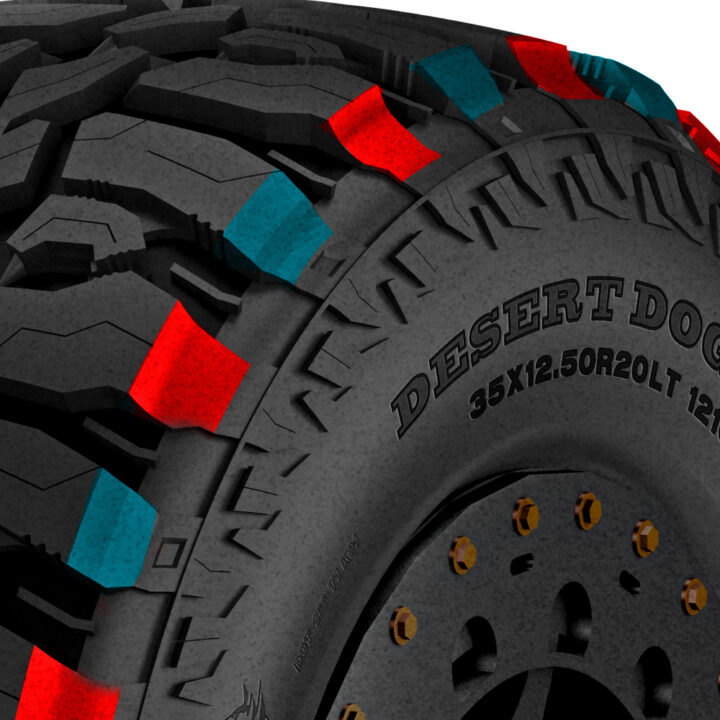 Special tread compound.
This specially made compound provides enhanced grip on rocks and slippery surfaces while maximizing protection against wear and tear.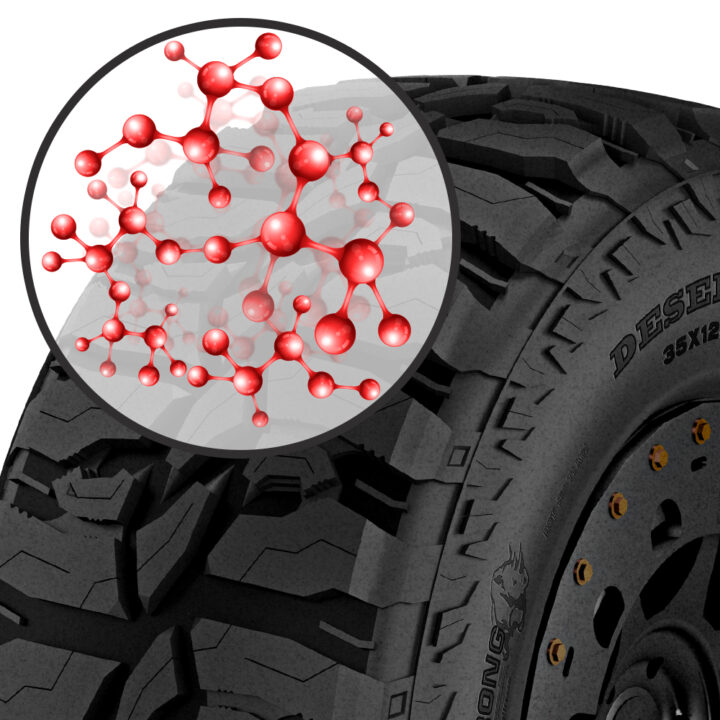 Specifications
Ascept Ratio
Tire Size
LOAD
INDEX /
SPEED
PR
Maximum Load
(lbs)
Maximum
Inflation
Pressure(psi)
Rim
Width
(inches)
Section
Width
(inches)
Overall
Diameter
(inches)
Tread
Depth
(32nds)
17
LT 35x12.50R17
121Q
10
3195
65
10
12.5
34.8
21
18
LT 35x12.50R18
123Q
10
3415
65
10
12.5
34.8
21
18
LT 35x12.50R18
128Q
12
3970
80
10
12.5
34.8
21
20
LT 33x12.50R20
114Q
10
2600
65
10
12.5
32.8
21
20
LT 33x12.50R20
119Q
12
3000
80
10
12.5
32.8
21
20
LT 35x12.50R20
121Q
10
3195
65
10
12.5
34.8
21
20
LT 35x12.50R20
125Q
12
3640
80
10
12.5
34.8
21
20
LT 37x12.50R20
126Q
10
3750
65
10
12.5
36.8
21
20
LT 37x13.50R20
127Q
10
3860
65
11
13.6
36.8
21
20
LT 38x15.50R20
125Q
8
3640
50
12.5
15.6
37.8
21